Featured Artists
Celebrate Transssformation

:: Winter/Spring 2013 ::



Paul Berg
Paul Berg is a freelance photographer and educator based in Chicago. His areas of specialty include corporate/annual report, editorial, travel and fine art photography. His work has been published in annual reports, magazines, books and newspapers. Paul has photographed numerous luminaries including Julie Andrews, Barbara Bush, Barack Obama and Jeremy Piven.
A seasoned traveler, Paul has traveled to over 26 countries on 5 continents.
In additional to his shooting assignments, Paul also teaches/lectures on photography at various institutions including Calumet Photographic and the Evanston Art Center.
"I seek to capture the inherent beauty in the world through the lens of my camera."
www.paulbergphotography.com
Monica Brown
Monica J. Brown is a multi-disciplinary artist. Her visual art includes acrylic paintings, charcoal & graphite drawings, mixed media collages, lithographs, and assemblages. Her artwork has been displayed nationally. She has also exhibited widely throughout Chicago; and has participated in performances at the Hamlin Park Studio Theatre, and Prop Theatre in Chicago.

"Much of my work tends to be about origins in one form or another, and I am concerned with the stories that we choose to tell ourselves about these origins. Our identity can be shaped by the subsequent labels we choose. I have been tracing my way back through my matrilineage, with an inquiry into discovering that which is gained and/or lost through generations of women, passed down from mother to daughter through genetic memory, bloodlines and dreamscapes. Through re/dis/covering their stories, I am reshaping my own. This investigation manifests through poetry, prose, sound compilations, performance, and visual art."

www.monicajbrown.net | mymyriadmuse.com

Karen Wessels
Karen Wessels grew up in Champaign-Urbana. She attended the University of Illinois and earned a bachelor's of science degree in apparel design.
While starting her artistic career in clothing design, a job painting on silk led her to creating wearable art. Soon that gave way to painting furniture and then to mosaic work. In the 1990's mosaics dominated Karen's work. A kitchen floor, counter top and backsplash she designed and installed was featured on a HGTV show called "Kitchen Design". She also did a "how to" segment on a WTTW show called "Handy "Ma'am".
Of recent years, Karen has gone back to drawing and painting. The most recent series are called Organic Observations and Abstractions. It features interpretations from plants to shells to the human figure. Most are done in graphite, some with the addition of colored pencil, and a few in ink and/or watercolor. She continues to explore nature and the human form and is currently working on some new series as well as expanding others.
Past Artists
Arts + Remedies :: Spring/Summer 2012
Loni Diep

Loni Diep is a first generation Vietnamese-America. She is a graduate of Columbia College Chicago's MFA Book and Paper program, with a BFA in graphic design from Ringling School of Art and Design, Sarasota, FL. She has been exploring the concepts of body and disease from a feminine perspective, while caught between conflicting cultures and generations. Addressing ugly aspects of society that have been concealed by layers of "make-up." Handmade paper is manipulated to mimic skin like textures. The paper is created from the fiber abaca due to its surprising strength and skin-like tendencies. These paper processes create beauty at a distance; showing an illusion of delicacy, yet a closer look reveals visceral textures.
Click for more of Loni's work
|
paperfragment@gmail.com
Justus Roe

Art - Justus Roe works in a variety of visual mediums including painting, large scale murals and sculptural installations. His work references architecture, city grid systems, and landscapes. His stylized forms, mark making and color palette develop work that is at once reminiscent of aerial perspectives and metropolitan environments.
Art & Technology Education - Justus Roe works as an Art and Technology educator in Chicago. Focusing on developing skills that empower, Roe creates engaging experiences and opportunities for students and faculty aimed at improving education. Roe has worked to develop and manage the Chicago Public Schools Gallery 37 Advanced Arts Education Program, the Office of Art Educations All-City Arts Program, and is currently a technology coordinator for Chicago Public Schools.
Click for more of Justus' work
|
justusroe@gmail.com
Israel Reza
Israel Reza Rojas is an eclectic artist. Proving his talent since an early age, Israel has exhibited artwork and participated in statewide competitions. His work has been displayed in various galleries throughout Chicago and Illinois, including annual festivals at The National Museum of Mexican Art. Furthermore Israel has been featured on the Chicago Tourism's website Explore Chicago and other media outlets. He incorporates his Mexican culture into his creative style and uses his native country to stimulate his unique vision. Israel attended the American Academy of Art in Chicago, where he obtained a Bachelor's of Fine Art in Illustration. Israel continues to develop himself as an artist by exploring his rich culture and history.
Through an emerging photographic technique - iPhoneography - Israel is able to share his vision while revealing details that exist within an unobserved side of life. Additionally, this medium has allowed him to capture these unique
moments and share them instantly, consequently inspiring him to explore and discover new levels of creativity.
Click for more of Israel's work
|
ireza14@yahoo.com
Jaysen Goranson
The photograph is my voice. It's the tool I use to communicate the words and phrases I cannot articulate. It's the words as I see it... Not processed in a darkroom, nor manipulated on a computer. Pure imagery.


Clint Smith :: Winter 2012 + Spring and Summer 2011
Smith's work almost always incorporates influences from nature. Recent w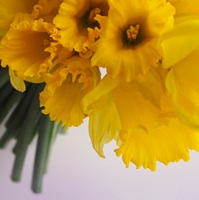 ork is focused on purposeful image making and themes of beauty and decay. His "Underpass Series" photographically captures oft-overlooked urban streetscapes. These images are captured digitally, and the compositions are manipulated but only to a degree; some parabolic distortions made by the wide angle lens are corrected, while others remain. Familiar spaces take on new perspectives, with the viewer left to re-imagine their own impression and experiences within them.
Self-described as "obsessed" with taking photos of flowers, Smith's series floral images are made with an intentional balance of composition and abandon. The flowers in his images are separated from nature, isolated and idealized, but not romanticized or idolized beyond their means. These blossoms are not free from imperfection nor arranged into forced into unnatural still lifes. His reverence is obvious for the flora as it is, hand-held
or simply put in front of the lens to behold in its own natural beauty.
Smith's paintings are graphical in nature, recording imagined botanic shapes and plant life. Elements of wonder and disconnection result from shapes or linework that disappears and reappears in Escher-like fashion. In this medium, Smith truly bridges the gap between his man made and nature-borne observations, his present image making, and his past as a graphic designer.
Clint Smith is a designer and artist living in Chicago. He received a BFA from University of Illinois at Urbana-Champaign, where he studied photography and graphic design. For many years Smith catered his creative energies to businesses and
corporations; his most unadulterated artistic output was mostly limited to elaborate covers of mix tapes. In 2006, seeking refuge from the corporate acridity, Smith delved back into fine arts, and continues to chip away at his artistic arrested development today.
Smith's photographic works have been displayed in galleries, retail settings, and homes of private collectors. His paintings have exhibited at the Architrouve gallery in Chicago.
Click for more of Clint's art
|
onomasticon@gmail.com
Ed Dougal :: Fall 2011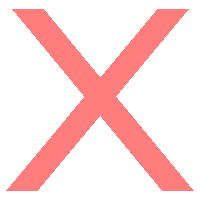 Ed's vision of art is the healing cosmos, where dynamic energy serves humankind and where the quest for spirit informs daily life. Vibrations of harmony and unseen beauty are silently helping human consciousness come to awareness and wholeness. His monoprints are created by forming images on a plastic sheet with a thick, water-base vehicle. After the image is printed with a baren rubbed on 24" x 36" acid-free paper, it is left to dry. Later soft pastels are often overlaid for intensity and variety of color. Relief prints involving inking a carved block of wood grain or plastic or illustrator's board with a brayer. Again pastels may be added later.
Dougal lives in Des Plaines, IL with his wife, Kieko Ishikawa, a kimono dressing teacher. He has lived in Japan for three years, researching Ukioe woodcuts and contemporary prints. He studied printmaking with Alexis Petroff here in Chicago. Dougal has taught English to adults in Japan and to high school students in Chicago, combining art into the curriculum. After retirement, he taught printmaking to small groups of high school students.